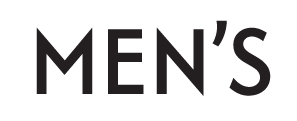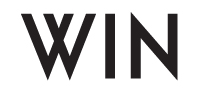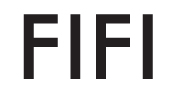 EDITORS NOTE:

We finally give a huge American welcome to the very special John Bailey; a leader and visionary, one of the world's "best kept secret in perfumery".  John Bailey is proud of his credentials as acknowledged by distinguished authors, Nigel Groom OBE, of the classic work, 'Frankincense and Myrrh', and Michael Edwards, author and publisher of the comprehensive annual reference guidebook 'Fragrances of the World'. He has also contributed to 'From Petals to Perfumes", a lavish new book on the rose entitled, 'Spirit of the Rose'. Many are not aware of this, but John Bailey's Queen of Sheba, is one of the first Oudh perfumes made by a Western niche perfumer.  'Queen of Sheba' perfume was the first ever FiFi nomination from the Fragrance Foundation UK FiFi. Veronica Kavanagh reviews some of his fragrances in this issue as well. -RB

FORWARD BY MARIAN BENDETH; SIXTH SCENTS GLOBAL EXPERT:

There are very few true "Fragrance Experts" in the world.  John Bailey's credentials certainly warrant a knighthood in our industry.  If his knowledge could be bottled, it would only contain the costliest absolutes of information!    He attracts discerning patrons who relish and admire his exquisite expertise in perfumery and the creation of his own beautiful fragrances.   His devotees love to listen to his fascinating lectures on Roses, Oud and the incredible and not-so-well-known history of the way perfumes should be recognized and presented.  John's special relationship with the International Fragrance Foundations around the globe is one of great respect and admiration.  He is a national treasure! - Marian Bendeth

Amidst the flames and sparks of Bonfire Night, on November 5, 1981, John Bailey decided to become the master of his own destiny and has never looked back. Fueled by determination, talent and a passion for perfume, he created The Perfumers Guild, an ultra niche perfumery of limited edition and bespoke fragrances based on the idea of quality, luxury and dedication to the art of fine perfumery.

Starting his business long before the current proliferation of niche perfume houses, John's roots in the fragrance and flavor world run deep, stretching from his apprenticeship with a venerable manufacturing chemist in the U.K. to the modern day perfume dynasties in Grasse, France.

A passionate rose lover and member of the Royal National Rose Society, John built his business by exhibiting his hand-blended perfumes at local rose shows and festivals, eventually creating "Society Rose" perfume for the RNRS, with other perfumes following in the line for the society. John also has a thriving business to as a consultant to the flavor and fragrance industry and is much in demand as a guest speaker and lecturer; he appeared on BBC TV's first season of The Apprentice in 2008, advising the final teams on creating a new fragrance.

During his illustrious career he has been the recipient of numerous awards and recognized for both his artistry and business acumen. John was the first niche perfumer to be recognized in Michael Edwards' industry bible, Fragrances of the World, and his perfume Queen of Sheba, created in 2002, was nominated for a Fragrance Foundation UK FiFi award.

In creating The Perfumers Guild, John has combined his passion for perfume and English style and quality with innovative marketing to build a critically acclaimed ultra niche perfumery. His charm, energy and joie de vivre shone through in our conversations and it's not at all hard to understand why John and The Perfumers Guild have a devoted international following of "Treasured Friends" as he calls his clientele.

With the thirtieth anniversary of The Perfumers Guild approaching, John Bailey took time from his hectic schedule to reflect on that night and give me his thoughts on the art, passion and hard work it takes to create a successful perfumery.

The Perfume Magazine is honored to interview the "Worlds Best Kept Secret in Perfumery; Perfumer John Bailey'

VK: You got your start as an apprentice to a manufacturing chemist. That term won't be familiar to readers in the US, so would you mind telling me a bit about what a manufacturing chemist does, and about your apprenticeship?

JB: My start in life with a very renowned company of Manufacturing Chemists, Druggists and Distillers was founded in 1793 - the commercial growing of medicinal plants, the extraction of botanical drugs, aromatic herbs, spices, was a trade that led to specialist growers and distillers of essential oils - the early years of apprenticeship were spent in laboratories learning, studying raw materials, as also the compounding of " pills, potions and perfumes." I continued my learning by part time work as a dispenser in a pharmacy before joining what was a renowned English Quaker company founded in 1833 who's essential oils were sought after all over the world - this base knowledge of aromatic raw materials led to many roles in the rather anonymous aroma trades industry.

VK: Your early training also led to your consultancy business in the fragrance and flavor industry. I know you frequently give lectures and have also done a "sensory cruise" on a P & O Mediterranean cruise, presenting aroma and fragrance programs for the other passengers, which must have been fun. Can you tell me a bit about how that side of your work developed?

JB: Prior to setting up my own ultra niche English perfumery and consultancy in 1981 I had been head hunted from a multinational fragrance/flavour/aroma chemicals group based in Holland to join an English essential oil house.  They were mainly brokers (the old company was formed in 1886) and wanted me to set up from scratch a perfumery operation - creative/application labs/compounding which was a wonderful opportunity. I organized liaison with University Olfaction Research Group and organized a 10.000sq ft building facility. After three years the company ran into difficult trading with citrus essential oils and decided to pull the rug -on all days November 5th/Bonfire Night 1981! It was on this night, and very unemployed, that I decided I would never work for anyone again - the perfect catalyst for going alone and freelance.

My very first consultancy assignment was a month spent in Greece with an old established olive oil company that was also making olive oil household soap, and wanted to diversify into toilet soap - this was an excellent start since I spent 10 years in Holland with a company well known with soap perfume compounds to the like of Unilever - P&G Colgate - my years in labs/marketing and selling proved a godsend!

I've been giving talks and presentations to schools, clubs and societies for many years. I am also compiling and writing a book, since the fragrance and flavour companies today have consolidated and the big 5 of Givaudan, Firmenich, IFF, Symise and Takasago dominate the international business.

VK: You set up your business, The Perfumer's Guild in 1981, so 2011 is an anniversary year for you. Can you describe the early years of your business? Is there one perfume you created during the early years of the business that really stands out in your memory?

JB: The story of The Perfumers Guild is also interesting and fascinating - as a researcher in areas like names and molecules I discovered that an ancient Guild of Perfumers and Wigmakers had existed in the City of London from early 13th century. It had naturally become extinct after the Victorian era.  I had many City contacts and I was given the honour of being appointed The Freedom of The City of London, as I was also a Liveryman.  A little bit tongue in cheek I applied to The Registrar of Companies to found a company using the title of The Perfumers Guild - this was accepted which I duly made into a Limited company - I have honestly never looked back.

The early years of exhibiting with a colourful boutique show stand particularly at rose shows/festivals as a member of the Royal National Rose Society (plus being seen and known as the appointed creator/purveyor of Society perfumes) were golden times - friendships with rose breeders and the show circuit was a wonderful learning curve. " Society Rose " this was a treasure then and indeed still is - as also " Heritage Rose " 

VK: Why did you decide to start out exhibiting your perfumes at Rose shows and festivals?

JB: Flower Shows and festivals were becoming in vogue in the 1980's, so it was an interesting niche to explore. Just as now with the popularity of Farmer's Markets, it was a matter of timing.

VK: You were one of the first niche perfumers, and this has boomed in the last few years. Why do you think this is? Do you think niche perfumery has changed since you started out?

JB: The topic has been debated now for some years and of course it's a growth market with many entrants during the past few years. When I established my niche English perfumery in 1981 it was to promote the art, creativity and exclusivity of as an artisan perfumer, strictly differential from the term " master perfumer " who in the early 80's was mainly anonymous working for fragrance houses on 'briefs for brands'. My idea was to only to create on small scale and market directly to consumers at arts and craft shows and flower festivals throughout the UK. It was my privilege to have worked and associated with many talented perfumers, flavourists and research and application chemists in the fragrance, flavour, and aroma trade industries.

My niche perfumery has evolved with compositions appealing to individuals in the same way that foodies seek out locally sourced and organic food - compare also the trend for vintage clothes, fine wines, bistros where the chef owner lovingly cooks with fine ingredients. My creations are not governed by price. An educated "nose" would say it is the fragrance that is paramount - not the marketing concepts or celebrity endorsements.

VK: What is a typical day in your studio, and have you ever been tempted to expand your business into department stores or other venues?

JB: There is no typical day. One of the things about owning a small business is that you wear many hats. I am out and about quite a lot on consulting project and assignments. People find me and I get a lot of referral business to create bespoke perfumes for weddings, anniversaries and birthdays, etc. I have never been tempted to expand. There's a mediocrity to many of the perfumes being released today and there's nothing that's new. It's all about the bottles and the names and not the perfume. There's no secret to perfumery, it's all about the raw materials. People are looking for more value and individuality because there are so many perfumes on the market, and they get something unique and affordable from me.

VK: One of your innovative marketing tools is your scented business card, and you also use scented bookmarks. Your bookmarks smell wonderful and have great lasting power too; I have one that has kept my office smelling beautiful for over a month! I understand the idea of using scented bookmarks came from the novelist Dame Barbara Cartland (step-grandmother of Diana, Princess of Wales) who was both a friend and a client.

JB: "Scents of Romance" was created for Dame Barbara Cartland for her personal use and was then used in her many charitable fundraising efforts. She was someone who was a great friend - she lived in the same County - her country house and estate is close to where I live

VK: You are a member of the Royal National Rose Society, and roses predominate in your perfumes. What is it about the rose that creates such dedication and passion from you?

All student perfumers study the Queen of Flowers, the rose and I have been very lucky with my many associations to have established a credibility. It's impossible to have a passion for perfumery without a true and long background with the raw materials both natural and synthetic - like a good music, food, the creation of fine fragrances takes years of study, evaluation of raw materials, accords, compositions. Working with talented people, I have had people call me often after long periods of time when they have had one of my calling cards or scented bookmarks and be amazed at the long lasting qualities - this is knowledge built over many, many years!

VK: I know you have a beautiful garden with many roses, and I understand you still visit many rose shows and festivals. What are some of your favorite varieties of rose?

JB: My wife and I have been rose lovers for many years, not least through exhibiting at many rose shows and festivals throughout the UK. Without doubt the Chelsea and Royal Hampton Court Flower Shows are the ultimate in interacting with rose breeders who offer an infinite variety of roses - some of our favourites are:

Zephirine Drouhin

Fantin Latour

Rambling Rector and Seagull

Gertrude Jekyll

Evelyn

Just Joey

Graham Thomas

Lady Hillingdon - (it goes on!)

In 2009 I participated in an exciting BBC TV Senses Day with one of the very popular presenters from the series BBC Gardeners World. The concept was an artisan perfumer walking round specific show stands (scented flowers) sniffing out and describing to viewers some of the beautiful scents especially roses, hyacinths, herbs etc. This made over twenty minutes of midweek evening prime time TV during Chelsea week. - viewers thought the interaction of famous TV gardener/presenter with an artisan perfumer was excellent TV - in fact for weeks I was inundated with emails and calls!!

Along these lines, "Open Gardens" are very popular all over the UK especially during the summer months. The gardens can be quite modest or grand gardens. I am running a trial in London during May and June in a renowned garden in one of London's garden squares - the idea is to make walking around a garden more interactive and interesting., We invite visitors to sniff particular scented flowers/shrubs etc and then ask them to try and describe how they have perceived the scents.  The garden owner and I will then judge the best entry and present the winner with one of my perfumes.

VK: Speaking of television appearances, you served as an advisor on BBC TVs The Apprentice. The task for the teams was to create a men's fragrance. What was your role in advising the contestants?

JB: The BBC called the Fragrance Foundation UK when they were making the first series on the show. They were looking for fragrance insiders to participate, and keep their participation a secret. I was called in October to film the final, which was shown the following June.

It was quite fun participating. The two teams of contestants were given the task to create the men's fragrance, design the bottle and then create a TV commercial to market the perfume. We were asked to be very brutal to the contestants about the perfume and bottle, and almost bully them into creating a performance (which was not shown on the show.)

VK: Finally, you are also a perfume historian and have collaborated on the video "Scents of Time" for the Metropolitan Museum of New York. If you could meet anyone in perfume history, who would that be, and why?

One of my most treasured relationships is with the Carles Family. This is a French perfume dynasty. Jean Carles founded the first perfume school of perfumery in France (now part of Givaudan.) I've worked with his son and grandson and it would have been fantastic to meet and work with Jean Carles. He was the co-creator of Miss Dior, which was considered very interesting at the time and also Ma Griffe, which in its original formulation has been seen as the prototype of Opium.

In honor of the 30th anniversary of The Perfumers Guild, John is releasing two new scents in 2011. Inspired by "something old and something new" Espirit de Guild, launched earlier this year, is a modern masculine scent with a woody fruity scent. Notes include orange, grapefruit, cinnamon and geranium, with base notes of patchouli, vetiver, cedar and musk. Memories de Guild will be released on November 5, 2011. A classic oriental for women, notes include citrus, bergamot, lemon, rose, ylang ylang , jasmine and gardenia, with base notes of vanilla, amber and patchouli.


All rights reserved 2011.  The Perfume Magazine LLC.

All articles by individual writers and contributors, understand and agree that each article that is accepted by the Editor for publication;

becomes the property of The Perfume Magazine for the sole purpose of publication for The Perfume Magazine.

Articles may be archived for permanent use on the web site for The Perfume Magazine.

All content included on this site, such as text, graphics, logos, icons, videos and images is the property of The Perfume Magazine, LLC. or its content suppliers and protected by United States and international copyright laws. The compilation of all content on this site is the exclusive property of The Perfume Magazine, LLC. and protected by U.S. and international copyright laws.

The Perfume Magazine Banner was designed exclusively by
GIRVIN
and is the property of The Perfume Magazine, LLC.
All images appearing in the banner are registered trademarks of their respected company and are used with permission. Additional Banner information can be found on our ABOUT page.

© Copyright. 2011. All Rights Reserved. The Perfume Magazine LLC 

John Bailey in the garden of his Hertfordshire home.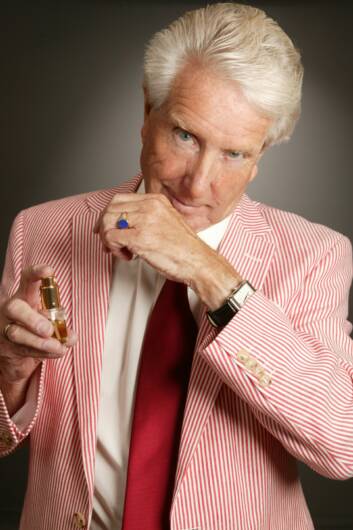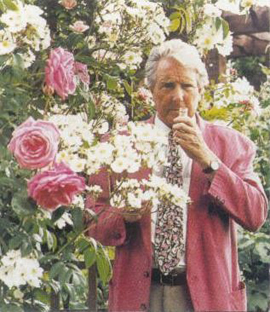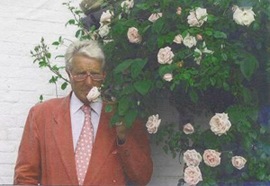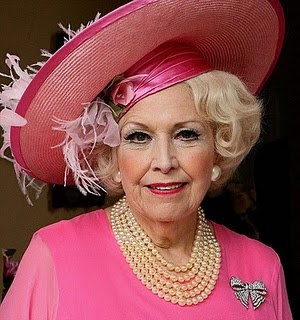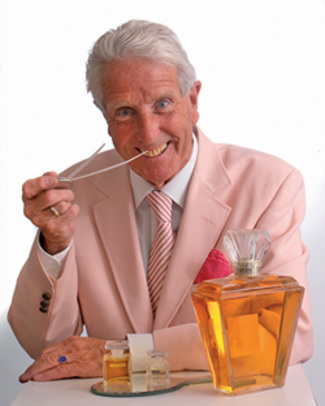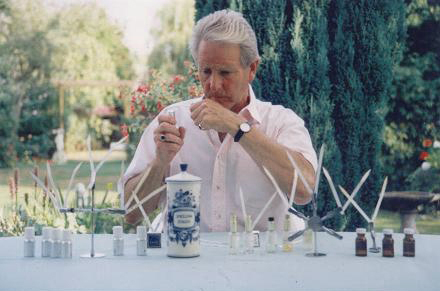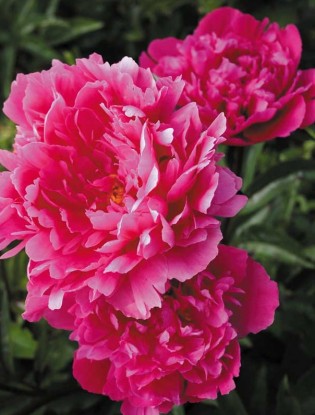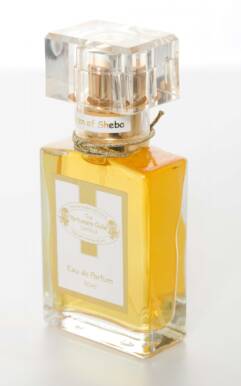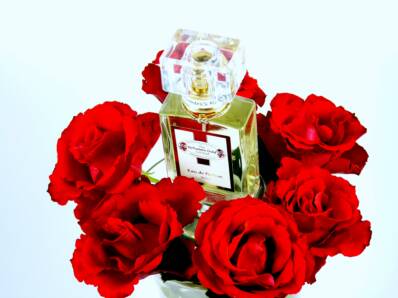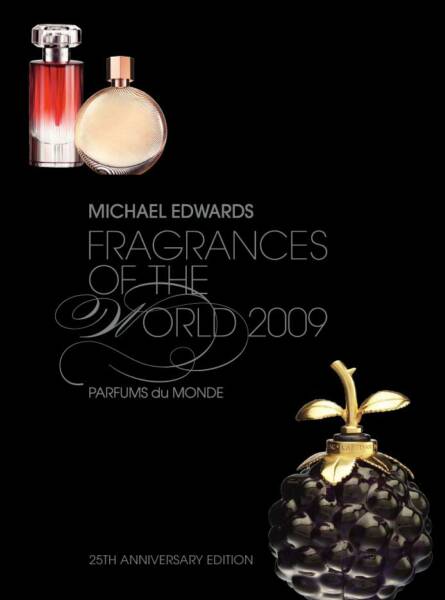 John Bailey in the garden of his Hertfordshire home.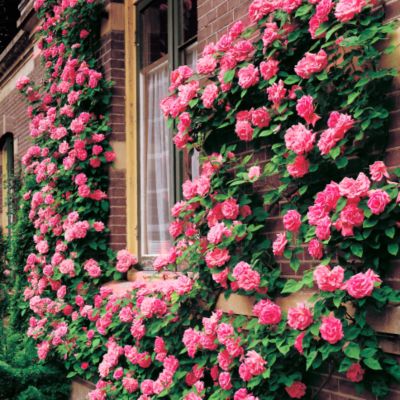 John Bailey founded his quintessential niche English perfumery and sensory consultancy, The Perfumers Guild  Limited, in 1981.  He is proud that Raphaella Barkley has bought in San Francisco based English writer, Veronica Kavanagh, to feature John in the inaugural edition of The Perfumer Magazine, launching worldwide 10th September 2011, with a personal introduction by renowned Sixth Scents founder, Marian Bendeth. 

Every Perfumers Guild  flacon contains not only the finest perfumery ingredients available but is also filled with the passion of John Bailey, artisan perfumer and scent maker, whose credentials are based on a lifetime in the international fragrance industry.

My very good photographer friend Hoss thought this image & copy would be good for you!

Big hugs & success you deserve Raphaella

EDITORS NOTE: A very special thank you to John Bailey and Veronica Kavanagh for their never ending patience.  Additional images supplied by Editor

Next month...

The Perfumers Guild Perfume Reviews By Veronica Kavanagh

Coming Soon, the exploration of Oud by expert John Bailey

The Art and Passion of John Bailey - A Rare Interview